If you haven't already started, it's time to start planning out your next month and a half of cinema.  For their 25th anniversary, the Ft Lauderdale International Film Festival will show 185 films from 36 countries over 46 days.  Student memberships are $35 with a valid ID (non-students 18-30 years old are $60) and include discounted admission ($4-5 off films) and some free events.  The festival runs from September 27 to November 11.  Browse the complete schedule by date here and pick up your free FLIFF guide at FTLC favorite Brew, or any of these fine locations.
Here are just a few of the many films that sound promising:
Cafe Du Pont- World Cinema- FR- 2010
Sat., 10/30 2pm; Thurs., 11/11 12pm
This very simple and delightful tale captures a slice of life during a nostalgic, sometimes sweet, sometimes hard period of French provincial life in the 40's.  Unlike typical narratives, you watch the film as if you are witnessing the events firsthand as a patron of the cafe.  The film captures the French love for the countryside, the routines of family life, the workings of the village and more in a delightful, easy going, day by day style that is as refreshing as it is distinct.
Kids With Cameras- Documentary- USA- 2009
Sat., 11/6 12:30pm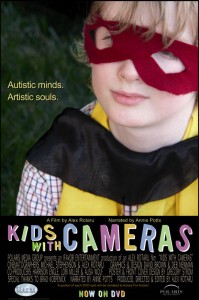 Kids With Cameras follows the progress, challenges, and triumphs of a group of Autistic children aged 11 to 19, as they attend a film camp hosted by non-profit organization Actors for Autism, and taught by award-winning educator Brad Koepenick.  The film takes viewers on an illuminating journey, poignantly demonstrating that creativity is an essential step to connecting the increasing Autistic population with the rest of their- and our- world.
Listen To Your Heart- American Indie- USA- 2010
Sat., 11/6 2:45pm

A sweet film about following your dreams no matter what the consequences.  Kent Moran who stars and co-directs along with his brother Luke and Matt Thompson, gives a magnificent performance, underplaying his role and injecting a naturalism to the piece which is the strength of the film.  His musical contributions, singing, playing guitar, and writing the heartfelt ballads add greatly to this modest but moving work.
Empire of Silver- World Cinema- Hong Kong- 2010
Wed., 11/3 6pm

A dynastic saga, a passionate romance, and a moral parable drawn from historical events. It tells the story of a banking empire on the "Wall Street of China" a century ago, through the tumult of the Boxers' Rebellion, the invasion of the Allied Armies, and China's Republican revolution.
Made in Dagenham- World Cinema- UK- 2010
Sat., 10/30 6pm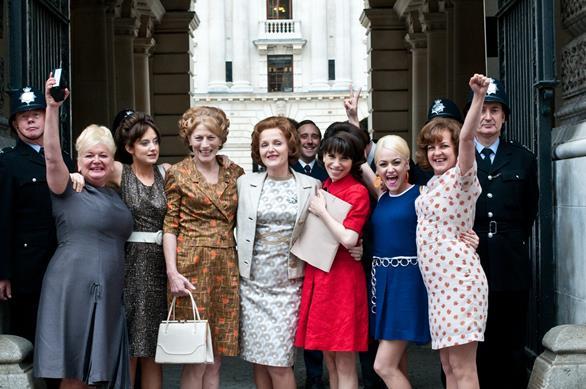 Based on a true story, Made in Dagenham portrays a decisive movement in that decade of upheaval, when the fight for equal rights and pay was led- unexpectedly- by ordinary working-class women with one foot in the kitchen, one foot on the factory floor, and ears glued to the pop coming over the radio and telly from far-off London (19 kilometers and a world away).
As If I'm Not There– World Cinema- Macedonia/Ireland/Sweden- 2009
Sun., 10/31 1pm
As If I'm Not There is about a remarkable woman who endured the most frightful and traumatic situation suring the Balkan wars in 1992 based on the acclaimed book by Slavenka Drakulic.  Amidst the tragedy, nightmare, and darkness of Balkan conflict, a young woman struggles to cling to humanity and to seek and eventually find a reason for hope.
All excerpts taken from FLIFF2010 guide.